03000 Call Charges
Results for 03000 Call Charges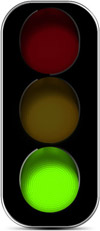 030 numbers are for not-for-profit organisations 030 numbers were specially designed for not-for-profit organisations, charities and public bodies to offer consumers a single point of contact nationally.

The BBC, the Met Police, the RSPCA, Oxfam, Relate, some local councils, Ofcom and a number of government departments use 030 numbers.

How much do calls cost? Calls cost no more than calls to geographic (01 and 02) numbers and must be included in inclusive minutes and discount schemes in the same way.

Calls from landlines are typically charged between 2p and 10p per minute; calls from mobiles typically cost between 10p and 40p per minute.

Calls from landlines and mobiles are included in free call packages.
Check another Phone Number? Enter a UK phone number below, then press Go.
If you are confused by telephone call charges, enter the phone number above. We will then tell you how much the call will cost. We also operate a simple traffic light system. Green means ok to call, red means you will be charged a high price for that call. Brought to you on our mobile friendly website.
Bookmark Us! (Ctrl+D)